Azora is a family-owned development and construction company. Our values, long term vision have enabled us to thrive throughout the economic ups and downs. We are always exploring new ways for the construction industry to work together on issues such as reducing waste and improving skills. Our distinctive culture celebrates people, partnerships and sustainability. An uncompromising focus on our customers and a total commitment to safe delivery are the hallmarks of our business.
Our values
Being the best means upholding the fantastic reputation we have built over the years. Ourintegrity has been with us throughout our development as an organization and make a difference to the way we think, act and do business with our customers and suppliers. The Azora way is established by the values that our family brings to the business.
integrity
Our relationships are all built on trust. Those who work for us, and with us, have a right to be treated fairly. We will not compromise on maintaining the highest safety standards. Our reputation matters to us. We are here for the long term. Delivering value for our customers, partners and shareholder is our focus. We work hard to consistently generate excellent results.
teamwork
We are committed to realizing our vision through teamwork. Our people and our processes work together in a connected and seamless way. Wetake an intelligent approach to everything we do. We pool our skills in pursuit of the best solutions.
respect
We strive for an inclusive culture based on mutual respect. We respect each other, our suppliers, our customers, our partners and our communities. We communicate openly with each other and we are always willing to listen.
Project Partner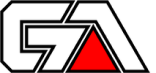 Gradual Architecture
Gradual Architecture Inc is an experienced Vancouver based architectural design firm focused on custom-designed homes, multi-residential projects, commercial developments and light industrial complexes.
Teamed up with a group of creative architects, designers, and skilled technicians, we are capable of providing full range of architectural services to our clients.
REGISTER
Register for Availability